Postdoctoral/Research Fellows
Dr. Arman Rahman MD PhD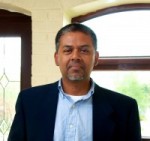 Dr Arman Rahman a research fellow with an MD, obtained his PhD in the field of Immunology from Umea University, Sweden in 2007. His primary research area was mucosal immunology specially the adaptive and innate immune involvement in inflammatory bowel diseases. Dr Rahman joined Dublin City University in 2008 as a senior post-doctoral fellow and worked extensively in the field of protein transport machineries and later on antibody engineering. Arman spent almost two years working with Dr John McCafferty in Cambridge University, UK on a collaborative project developing antibodies against therapeutic target. Arman has extensive experience in tissue-based detection techniques such as Immunohistochemistry, in situ hybridization etc.
Arman joined OncoMark as a senior scientist in November 2012 to work on protein biomarker validation for the APO-DECIDE project focusing on colorectal cancer. His role in APO-DECIDE included antibody validation, TMA staining, digital image analysis using in-house and commercial software. Later Arman worked extensively on ANGIOPREDICT to establishing an in situ hybridization platform for mRNA biomarker validation in large cohort of patient samples using the RNAScope® technologies.  Arman is seconded to UCD Conway institute from February 2016 for one year on a Marie-Curie fellowship. During this period Arman will focus primarily on the protein biomarker validation under the SYS-MEL project.
Dr. Nebras Alattar PhD, MSc., BSc. Physics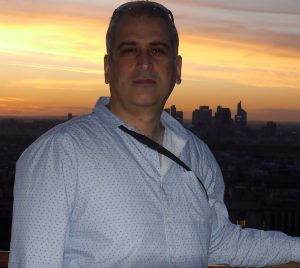 Nebras is working as part of OPTi-PREDICT project funded by SFI. His responsibility centers on analysis, quantification and validation of digital images from IHC stained tissues and developing automated quantification.  Previously he worked on developing optical systems and coherent algorithms for the investigation of pathological bacteria in Nonphotonics & Nanoscopy research group /School of Physics/UCD. This project was funded by SFI/ TIDA.
Dr. Claudia Aura MD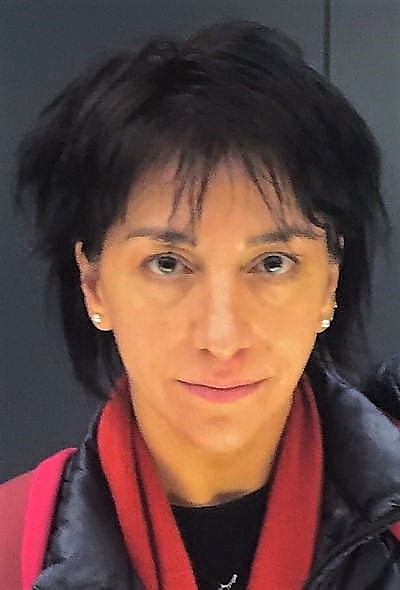 Dr. Claudia Aura is an MD. specialising in Anatomy Pathology. Claudia graduated from the University of La Plata, Buenos Aires, Argentina and obtained the Official Recognition of Doctor of Medicine and Anatomy Pathology Specialist in 2006 from the Ministry of Education and Science, Madrid, Spain.   Claudia has 8 years of research experience working as a Molecular Pathologist in Valld'HebronInstitutd'Oncologia, Barcelona, Spain.   Claudia joined Sys-Mel, a Marie Curie Industry-Academia Partnerships and Pathways Program,  in Cambridge, UK in April 2015 to assess the manual scoring of immuno-histochemistry on melanoma patient samples.  This work was completed in April 2017 at the Katholic University Leuven, Belgium, under the direction of Dr, Joost van de Ord where Claudia was also was involved in the characterization, classification, and evaluation of Tumor Infiltrating Lymphocytes (TIL) in Vertical Growth Phase in Primary Melanomas Samples.
Claudia joined the CBT lab as a Research Pathologist in July 2017 to support research pathology and tissue analysis requirements within the Irish Cancer Society Collaborative Cancer Research Centre, BREAST-PREDICT which involves assisting with the validation and optimization of antibodies for Immunohistochemical staining, carrying out automated assessment of tissue staining using the available software programs, engaging with colleagues and providing training in pathological assessment techniques where required.
Dr. Niamh Russell PhD, BSc.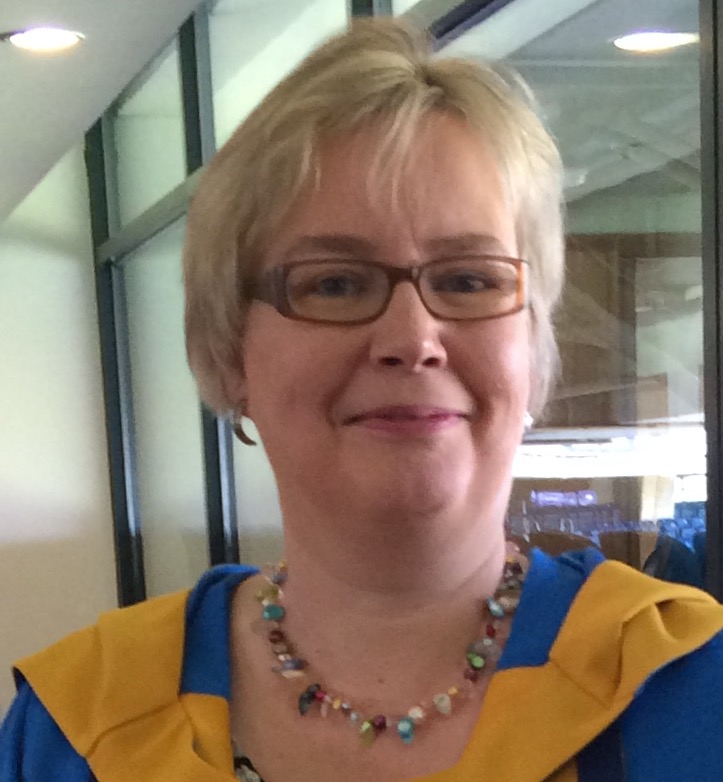 Niamh is a biostatistician and is project manager of the OPTi-PREDICT project, which aims to predict risk of recurrence for first time cancer patients in the hope of reducing the number of patients treated with unnecessary chemotherapy. She received her PhD in Statistics in 2015 under the supervision of Prof. Brendan Murphy in UCD. Her research interests were in classification, clustering and Bayesian model averaging with a particular focus on food data. She is hoping to use and extend these interests in the field of cancer diagnostics and risk prediction.
She was awarded a BSc in Maths and Statistics from the Open University in 2010 and is also interested in alternative methods of delivery of education, particularly distance learning and online platforms.
Dr Cathriona Kearns PhD, AMRSB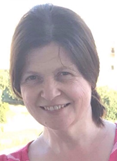 Cathriona is a CAROLINE IRC research fellow cofounded by Marie Sklodowska-Curie Actions assessing and communicating risk in the area of translational breast cancer oncology, on an inter-sectoral project with Oncomark, Cancer Trials Ireland and EuropaDonna Ireland. She is an interdisciplinary scientist with a background comprising of the natural sciences, social sciences and medicine. Cathriona has over 20 years' experience working as an applied, research and epidemiological scientist. Her PhD was an interdisciplinary study evaluating environmental and health risks from pesticide usage, awarded by Queens University Belfast. She worked with the Health Protection Agency London and the Public Health Agency Northern Ireland as an epidemiological scientist and regional surveillance co-ordinator for Northern Ireland in the areas of respiratory, gastro-intestinal and zoonotic diseases for 10 years and prior to that as an applied research scientist with the Agri-Food and Biosciences Institute Northern Ireland. She is an affiliate of QUB, Ulster University and University of Maryland.
aaaaaaaaaaaaaaaaaaaaaaaaaa
 ________________________________________________________________________________________________________________________________________
PhD Students
Alexandra Tuzova
Alex was award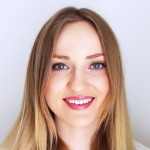 ed her undergraduate degree in Genetics at Trinity College Dublin in 2012. She then began a two year research assistant position at Dr Perry's Prostate Molecular Oncology Group (Institute of Molecular Medicine, TCD) and completed her M.Sc by research through the Irish Research Council-Enterprise Partnership Scheme (IRC-EPS) focusing on urinary miRNA profiling for early detection of aggressive prostate cancer. In 2015, Alex joined the CBT lab and was awarded an Irish Cancer Society PhD scholarship to decipher the epigenetic regulation of enhancers in aggressive prostate cancer.
Dr. Karima Kahlifa 
Dr. Karima Khalifa graduated with an MD from at AlgabalAlgharbi University, Libya in 2008. She had worked as a senior house officer and as a teaching assistant in a teaching hospital for almost 5 years when she was awarded a scholarship to undertake an Msc degree in Translational Oncology at Trinity College Dublin.  In 2017 she joined the CBT LAB starting her PhD project in chemoprevention and chemotherapy of prostate cancer.
Romina Sivla
Romina receive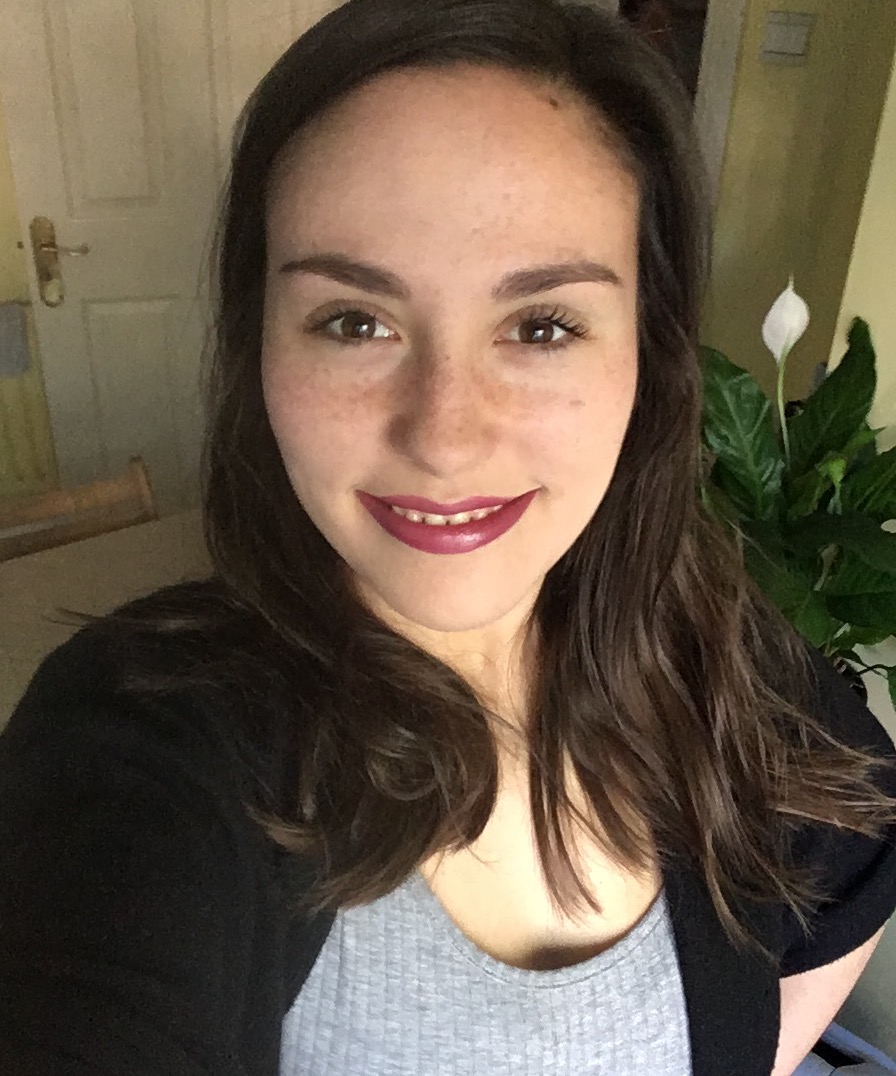 d her undergraduate degree in Biomedical Sciences in Aveiro University (Portugal) in 2012. She then completed her MSc in Molecular Oncology in 2014 (University of Porto, Portugal), with a thesis that focused on finding new mutations that might act as negative predictors of anti-EGFR therapy in metastatic colorectal patients. She joined the CBT lab as a research assistant in 2016, where she worked on two projects: one focused on the understanding of epigenomic alterations in disease progression and drug resistance in castration resistant prostate cancer and the other on the validation of prognostic markers in melanoma (funded by a Marie Curie scholarship). She is currently doing her PhD, under the supervision of Prof. Brennan and Dr. Perry, and her project is entitled "PROVE – PRostate and OVarian Epigenetics: investigating therapeutic resistance via cfDNA".
Eve O'Reilly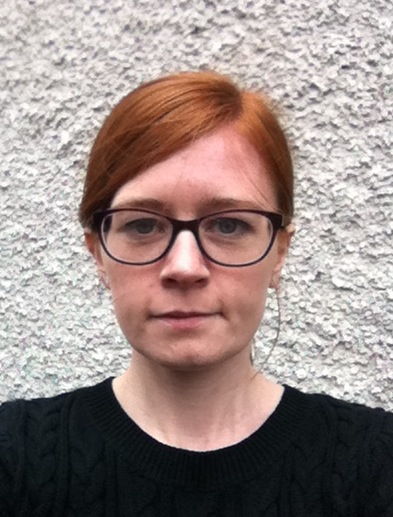 Eve received her undergraduate degree in Physiology from Trinity College Dublin in 2013. She has spent two years working as a Research Assistant, first in the Prostate Molecular Oncology group in TCD and then in the CBT lab. In 2017, Eve was awarded an Irish Research Council PhD scholarship under the Enterprise Partnership scheme. She started her PhD project in January 2018, under the supervision of Dr Antoinette Perry. Her project focuses on investigating the chemopreventative and chemotherapeutic applications of terrestrial and marine plants
Flavia Genua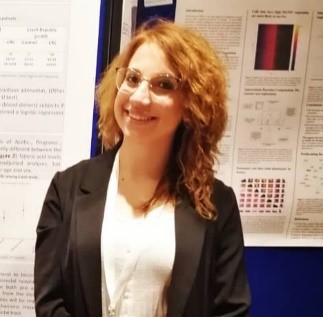 Flavia received her undergraduate degree in Biotechnology in 2015 at the University of Pisa, in Italy. She then completed her MSc in Molecular Biotechnology in 2017 (University of Pisa, Italy) with top grades. Subsequently she was awarded an Erasmus traineeship fellowship to work at the University of Edinburgh for 7 months. She joined the CBT Lab in October 2018 as a PhD Student with a scholarship from the School of Biomolecular and Biomedical Science. Her project is focused on the correlation between Colorectal Cancer and Microbiome status.
Haleema Azam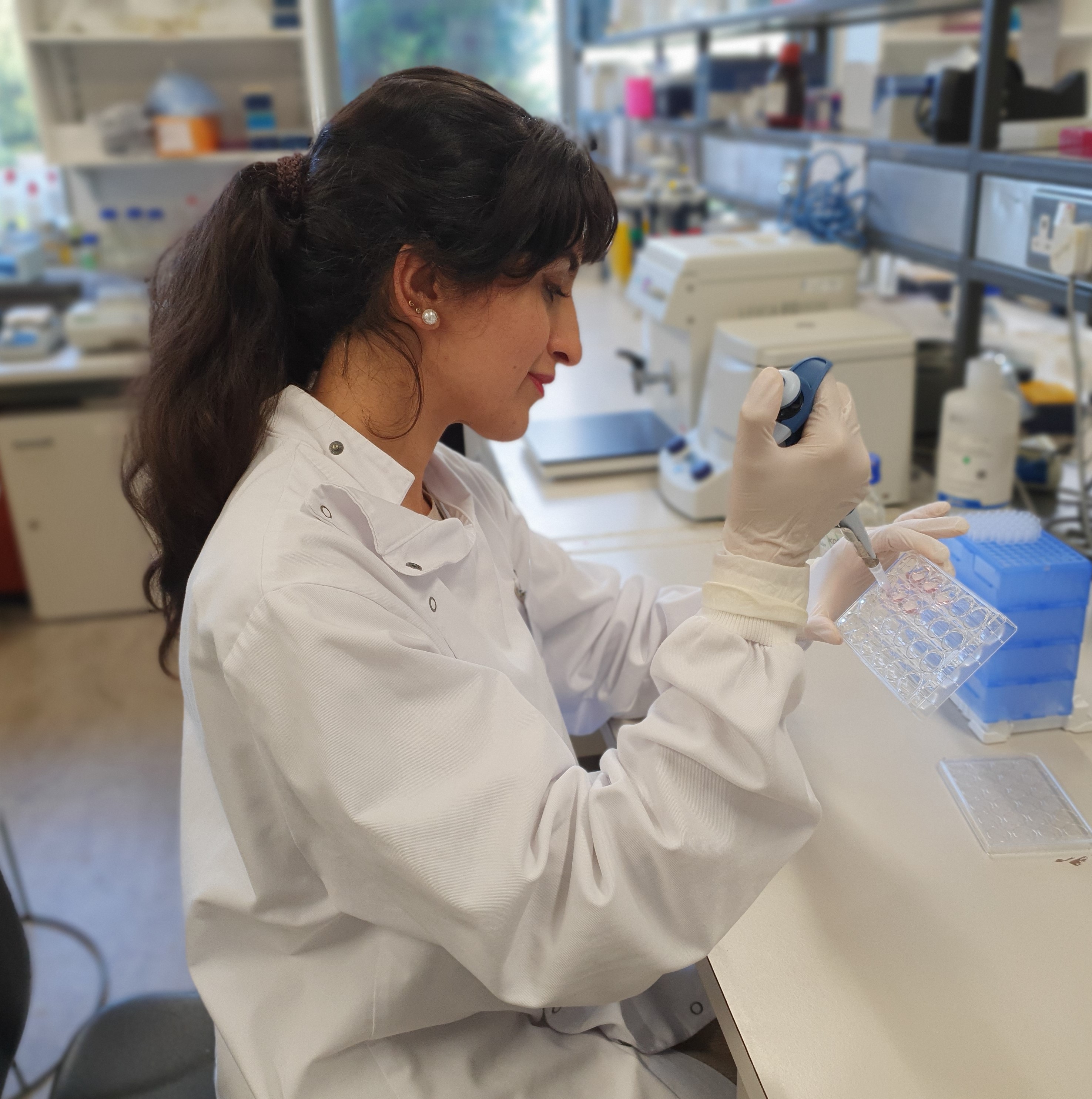 Haleema graduated from Trinity College Dublin with a B.A in Human Genetics. She went on to obtain her M.Sc in Translational Oncology, which bolstered her interest in cancer research. Subsequently she worked in the National Barrett's Oesophagus programme as a biobank and data manager in Beaumont Hospital from May 2016-March 2018, where she gained valuable clinical experience working with a multidisciplinary team. After working as a Research Assistant in RCSI (March 2018-June2019) with a focus on the role of autophagy in cell-death resistant glioblastoma.
She joined the CBT group in June 2018 to pursue a PhD under the supervision of Dr Maria Prencipe. Funded by SFI, her project explores the identification of co-regulators involved in the androgen receptor pathway in prostate cancer and breast cancer. She hopes to elucidate the key players that are involved in the androgen receptor pathway, with the overall aim to find novel therapeutic intervention against these cancers.
 _____________________________________________________________________________________________________________________________
Research Engineers
Emer Conroy MSc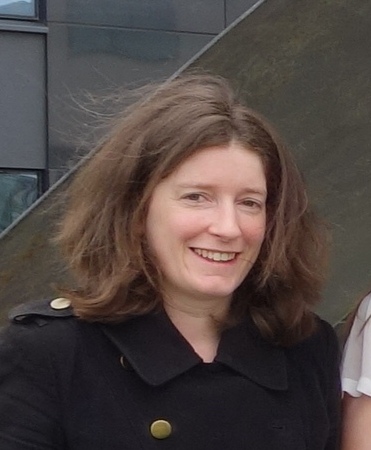 After an undergraduate degree in Experimental Physics (Trinity College Dublin) and a Masters degree in Optical Imaging and Optical Information Processing (Queens University Belfast) Emer started out as an Engineer working in R&D focusing on testing and transitioning new products (spectrometers, CCD, and ICCD cameras) from R&D to production.  After  completion of a European Masters in Molecular Imaging (Paris Sud University) Emer joined the CBT lab in order to establish nuclear and CT imaging technologies in UCD.   Emer currently co-ordinates Nuclear, CT and Optical Imaging activities for the CBT lab; training, technical support, imaging protocol design, ethical approvals, local radiation safety officer, licensing etc.
_____________________________________________________________________________________________________________________________
Research Assistants
Adele Connor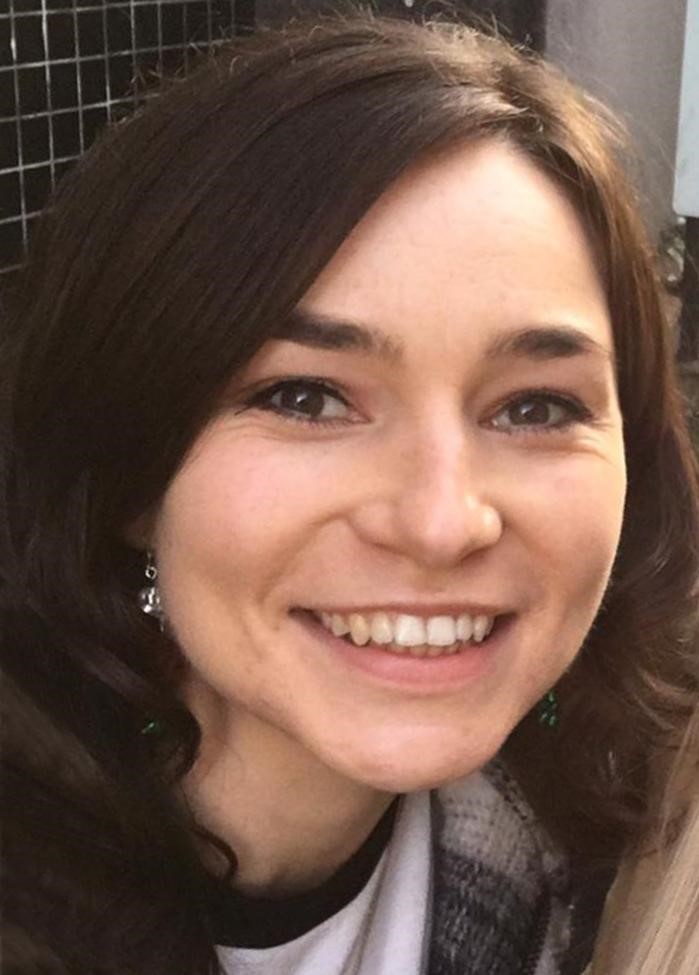 Adele received a 1st class double honours degree in biology and chemistry from Maynooth University in 2014. She then completed her MSc at Ulster University in 2015, where she undertook a research project under the supervision of Prof. Colum Walsh. The project compared the effects of Decitabine to those of other small molecule inhibitors on the reactivation of epigenetically silenced genes.
Upon completion of her MSc Adele worked as a chemistry laboratory demonstrator for 1st and 2nd year undergraduate students at Maynooth University before travelling to Australia and New Zealand. Adele has recently started with the CBT lab as a research assistant.
Chowdhury Jahangir (Arif)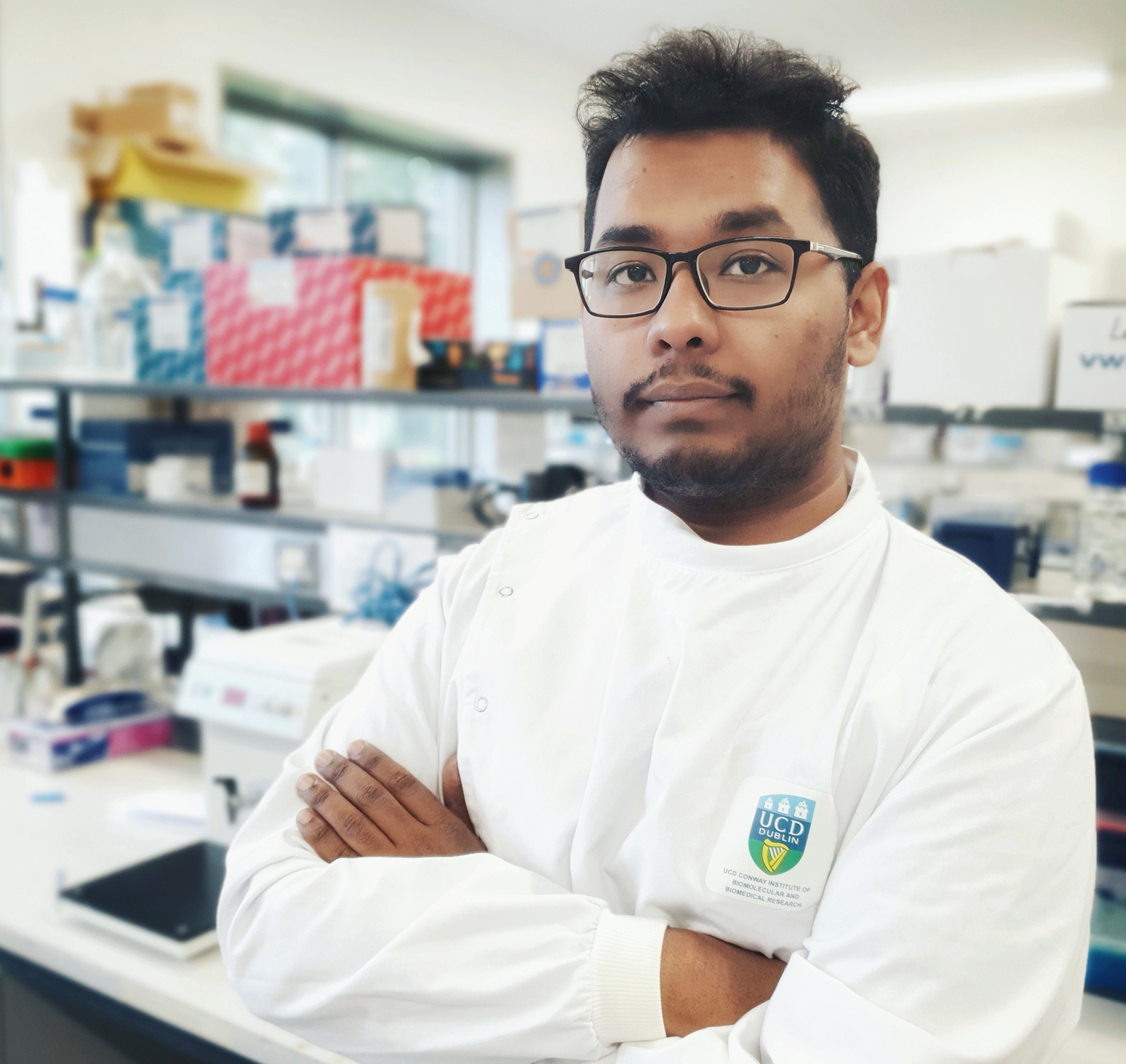 After completing a Master's degree in Molecular Biotechnology under a joint program by Karolinska Insititute and University of Skövde (Sweden) Arif received a research assistantship at Karolinska institute.  Here Arif was involved in a project investigating the effects of antioxidant administration on lung cancer and the molecular mechanism behind antioxidant induced lung cancer metastasis. This work resulted in a Cell publication, with Arif as a contributing co-author.  Arif received his 1st class undergraduate degree (BSc) in Biotechnology from University of Rajshahi (Bangladesh). During his bachelors he gained research experience in Industrial microbiology and cancer biology, focusing on evaluating anticancer activity of various local plant extracts. In May 2019, Arif joined CBT lab as a research assistant and is currently working under OPTi-PREDICT project funded by SFI.
Asia Jordan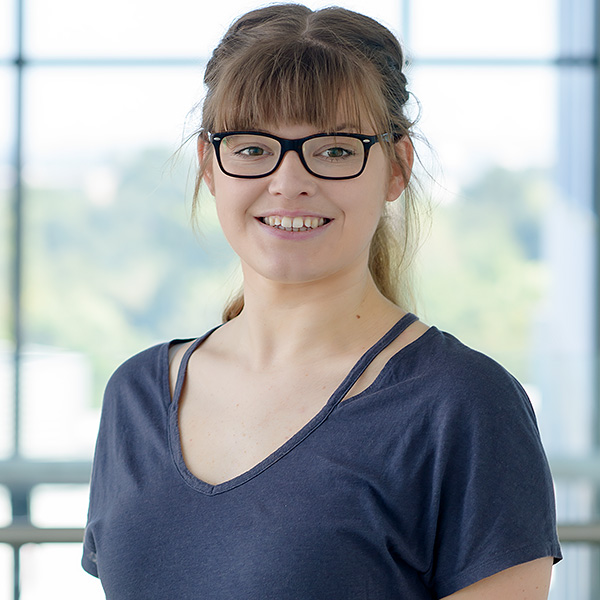 Asia received a 1st class honours degree in Cell & Molecular Biology (BSc) from University College Dublin in 2019. During her degree she carried out various extra-curricular research projects. One under the supervision of Dr. Joanna Kacprzyk examining programmed cell death mechanisms in plants. The second research project was carried out over a 3 month period under the supervision of Dr. Suriyan Cha-um in Thailand. Here she examined methods to increase the yield of curcuminoid compounds in Curcuma sp.. These compounds have been associated with many health benefits, including anti-cancer, anti-inflammatory, improving cognitive function and many others. Her current project is funded by Enterprise Ireland, and focuses on the development and commercialization of epiCaPture, a urine test to detect aggressive prostate cancer in men.
Megan Berkeley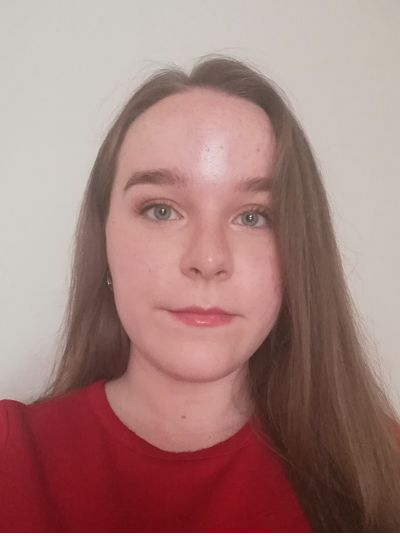 Megan is a Translational Data Co-ordinator/Research Assistant who joined the group in 2019. Her focus is on the data management of two projects as part of OPTi- Predict: TAILORx and iProspect. She acts as a key link between UCD and Cancer Trials Ireland in this respect. She also handles data management issues for the OPTi- Predict and acts as an important support for the project management and reporting aspects of the project. She was awarded a B.A. in Human Genetics from the Smurfit Institute of Genetics, Trinity College Dublin in 2018. Her thesis was under the supervision of Prof. Gwenyth Farrar and involved the optimisation of AAV-mediated gene therapies for inherited retinal degenerations.  She also completed an internship at the Cancer Genetic Clinic, Mater Private Hospital under the supervisorship of Prof. David Gallagher.
______________________________________________________________________________________________________________________________
Former Lab Members
Postdoctoral Research Fellows
Dr. Seodhna Lynch PhD, MSc., BSc., MRSB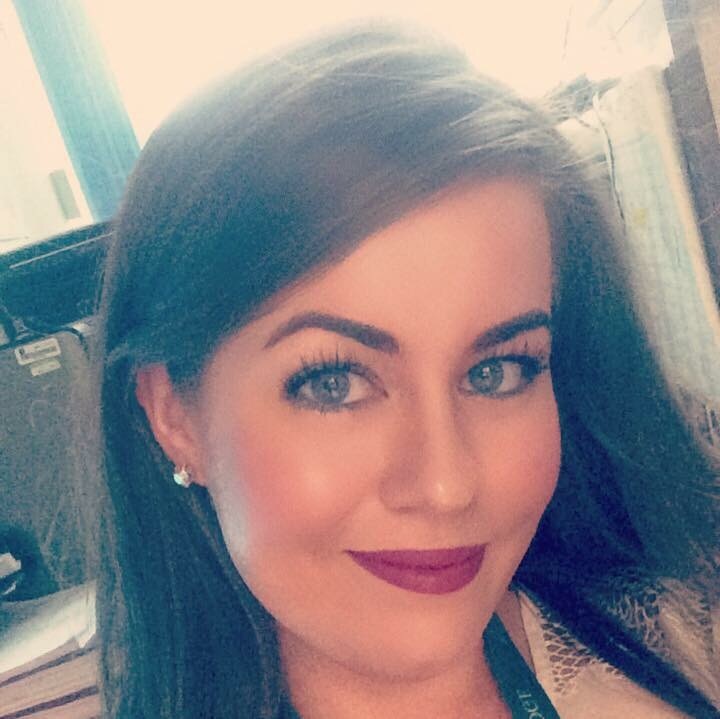 Seodhna is a Post-Doctoral Research Fellow working as the translational research co-ordinator under the OPTi-PREDICT project funded by SFI. She achieved her PhD in 2016 under the supervision of Dr Declan McKenna in the Genomic Medicine Research Group at Ulster University on the role of microRNAs and epigenetic regulation in prostate cancer. Her research interests focus on identifying novel diagnostic and prognostic biomarkers in cancer for directing personalised cancer therapy. She is hoping to use these interests to help in the fast-tracking of clinical decision support systems for both prostate and breast cancer using clinical cohorts in both the prognostic and predictive settings. She was awarded her BSc degree in Biomedical Sciences from Queen's University, Belfast in 2010 and her MSc degree in Biomedical Sciences with Specialist Study in Haematology and Transfusion Sciences in 2011.
Dr. Charles C. Weige PhD, BSc Genetics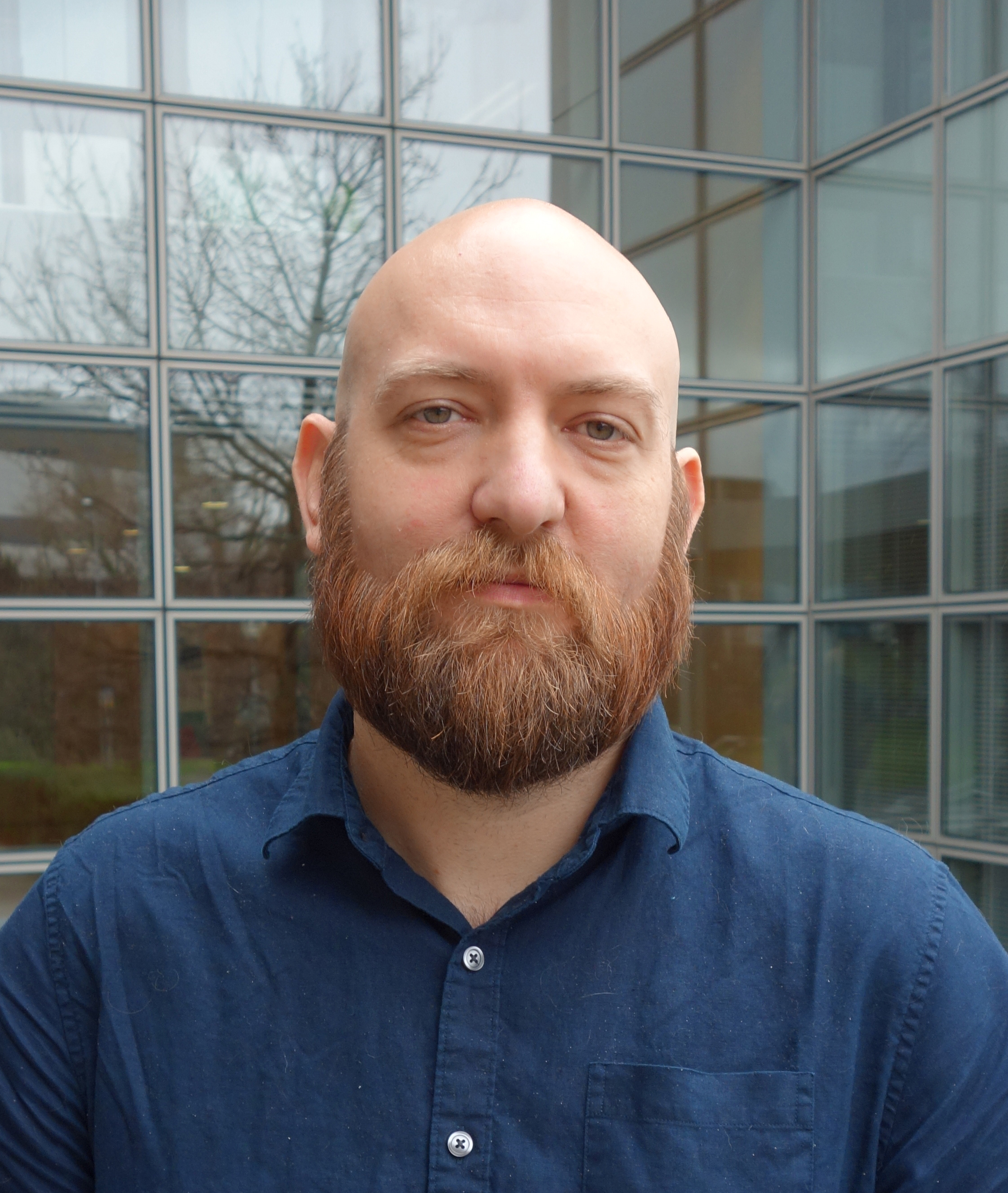 Charles is a senior postdoctoral fellow under the breast cancer arm of the OPTi-PREDICT project. He is involved in the immunohistochemical validation of the OncoMasTR panel and the interrogation of how each of the proteins impact breast cancer development individually. He received his PhD in Genetics from Texas A&M University in 2012, under Dr. Clinton D Allred, studying the role of estrogen receptor beta activation in reduced risk of colon cancer incidence in women. He held a previous postdoctoral position with Dr. Phillip J Buckhaults at the University of Alabama at Birmingham and the University of South Carolina from 2013-2016, conducting synthetic lethal screening in combination with loss of TP53. His research interests focus on personalized medicine approaches to cancer treatment.
Dr. Michael Kitching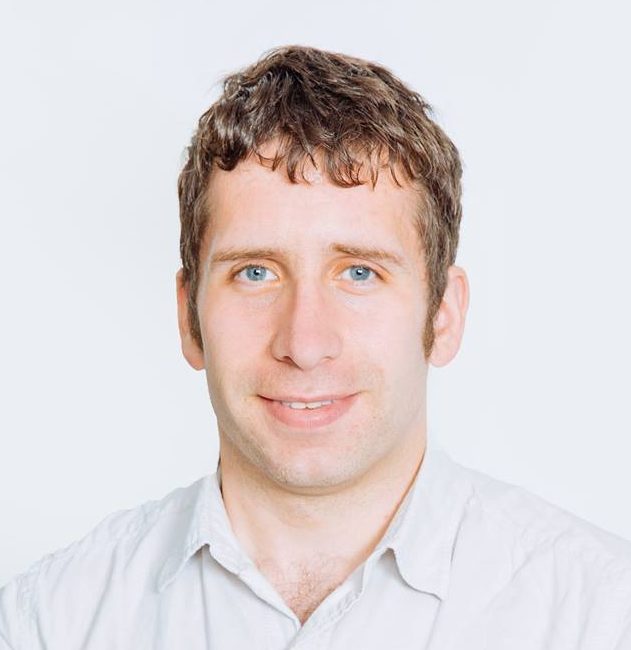 Dr. Michael Kitching is a post-doctoral researcher, who graduated from Dublin City University in 2016 with a PhD in biotechnology under the supervision of Dr. Enrico Marsili and Prof. Paul Cahill. In 2016 he joined APC Microbiome institute in University College Cork to work on developing a stable probiotic for bovine mastitis and to conduct a clinical trial to evaluate its effectiveness.   Michael is employed under the Enterprise Ireland Innovation Partnership Programme working on validating a series of 22 biomarkers, in collaboration in RandoxTeoranta in Letterkenny, Co. Donegal. The selected biomarkers will be included in a risk calculator to screen for the presence of prostate cancer and risk of metastasis.
Dr. Claire Kilty PhD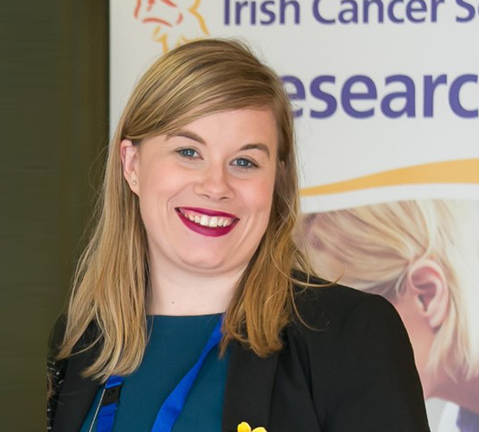 Dr. Claire Kilty obtained a 1st class honours degree in Genetics from Trinity College Dublin, and subsequently undertook an IRCSET-funded PhD scholarship under the supervision of Prof. Jane Farrar in the Smurfit Institute of Genetics, Trinity College Dublin. Her PhD research involved the optimisation of a gene therapy for an inherited form of blindness, Retinitis Pigmentosa.
Upon completion of her PhD in 2012, Dr. Kilty moved to Dr. Breandán Kennedy's laboratory in the Ocular Pharmacology and Genetics group, University College Dublin. In 2013, Dr. Kilty was awarded a highly prestigious two year Irish Research Council Postdoctoral Fellowship studying sustained release drug delivery systems in the retina.
Dr. Kilty joined the Irish Cancer Society Collaborative Cancer Research Centre, BREAST-PREDICT as the Project Officer in October 2015. She is currently Programme Manager for BREAST-PREDICT, working specifically on communications, outreach, and the sustainability of the Centre.
Dr. Bo Li MB MSc
Bo Li completed his PhD in the CBT lab under the supervision of Professor William Gallagher. His focused on identification of kinase targets in triple-negative breast cancer funded by FP7/EU Rational Therapy for Breast Cancer (RATHER). He is also interested in developing novel combination therapies for breast cancer patients harbouring PIK3CA mutations.
Bruce Moran MSc PhD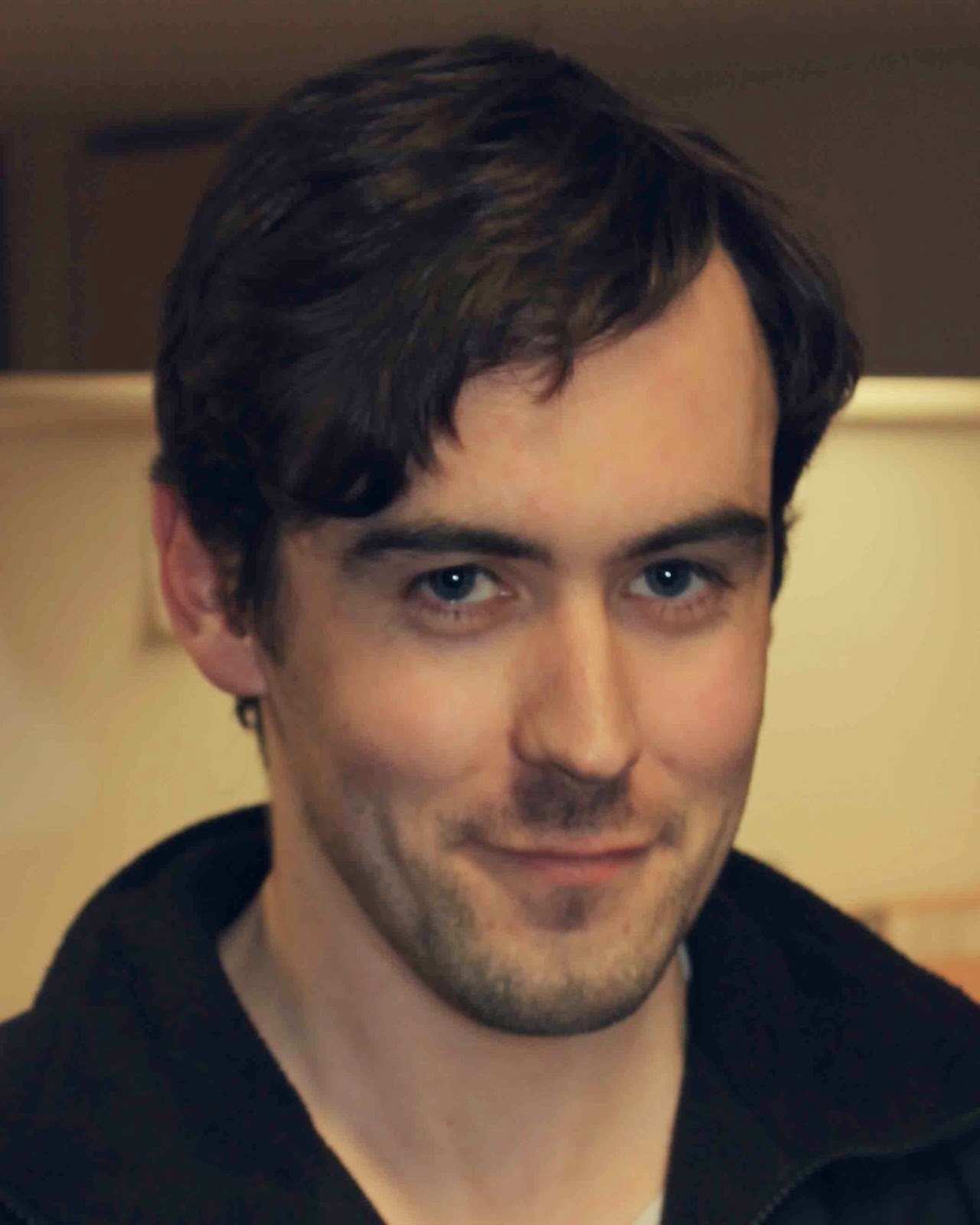 Bruce is a core bioinformatician supporting the Irish Cancer Society collaborative research centre BREAST-PREDICT. Previously he worked on the FP7 funded ANGIOPREDICT consortium focusing on metastatic colorectal cancer. His broad research interest is the application of next generation sequencing data to the study of cancer development and progression. This involves but is not limited to RNAseq, exome and methylation data types. He has also collaborated on projects involving medullary carcinoma and cardiomyopathy.
Rut Klinger BSc MSc PhD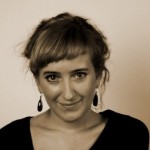 Rut is the translational res earch co-ordinator within the Irish Cancer Society collaborative research centre BREAST-PREDICT.  Previously as part of the FP7 funded ANGIOPREDICT programme Rut investigated novel biomarkers for metastatic colon cancer (mCRC) working with retrospective and prospective clinical samples from patients across Europe.
Laoighse Mulrane BSc MSc PhD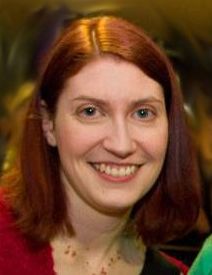 Laoighse Mulrane completed her PhD in the CBT lab in 2013. Currently funded by Science Foundation Ireland, Laoighse's research interests include microRNAs involved in tumourigenic processes in breast cancer, controlling factors in endocrine resistant breast cancer and identification and validation of breast cancer biomarkers.
 Triona NiChonghaile PhD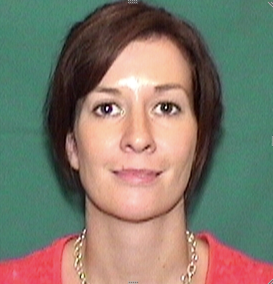 Triona Ni Chonghaile started her scientific career with 1St class honours degree in Biomedical Science from the National University of Ireland, Galway (NUIG) in 2002. She then went on to receive her PhD in Biochemistry from NUIG in 2007 under the supervision of Prof. Samali. Her PhD studies sparked an interest in the BCL-2 family of proteins, which led her to pursue a clinically relevant postdoctoral fellowship with Dr. Anthony Letai at the Dana-Farber Cancer Institute/Harvard Medical School, Boston. Triona joined the Cancer Biology and Therapeutics Laboratory in March 2014.  Triona's research interests involve utilising novel technologies to try and understand why certain cancers are resistant to chemotherapy and deciphering how best to treat the resistant cancers.
Sudipto Das, B.Tech, M.Res, PhD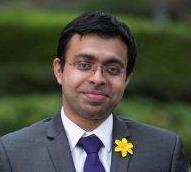 Sudipto completed his Bachelors of Technology (B.Tech) in Biotechnology with distinction in 2007 from India, followed by a Masters in Research (M.Res) in Biomedical Sciences from University of Glasgow, U.K. In 2012, Sudipto completed his PhD in Cancer Genetics from the Royal College of Surgeons in Ireland under the supervision of Prof. Ray Stallings. Through his doctoral studies, Sudipto developed a strong interest in epigenetic mechanisms underlying cancer development and progression. Since, 2013 as an Irish Cancer Society postdoctoral fellow he is currently investigating the role of DNA methylation in regulation of the angiogenic switch and response to anti-angiogenic agents in metastatic colorectal cancer patients using novel next-generation sequencing approaches.
Girish Mallya Udupi MSc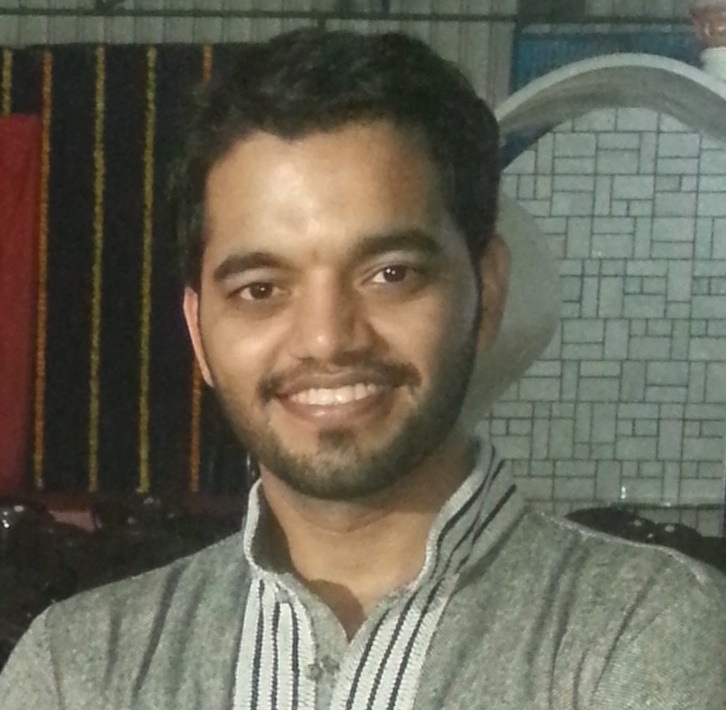 Girish finished his M.S. in Electrical Engineering in 2010 at the Illinois Institute of Technology (IIT), Chicago, with a focus on Signal/Image Processing. He carried out research at the Medical Imaging Research Center (MIRC) in IIT, focusing on prostate cancer localization from multispectral MRI.  Between July 2011 and June 2014, he worked in the CBT lab and in OncoMark Ltd. He has considerable experience in digital scanning of tissue slides, and in image analyses. A large part of his work has been the development and implementation of image segmentation algorithms for IHC images (e.g., Nuclear, Membrane, Micro-vessels).  His responsibilities in the CBT lab included the creation of a digital repository of slides, and automated image analyses for the BREAST-PREDICT project. He continues research on image processing, especially image segmentation, which is his primary area of interest.
Research Managers
Dr. Fiona Lanigan ob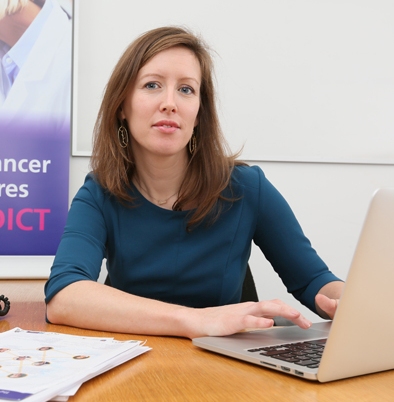 tained a BSc in Biochemistry from University College Cork, and subsequently received a scholarship from IRCSET to complete a PhD under the supervision of Prof. William Gallagher in the Cancer Biology and Therapeutics Laboratory in University College Dublin.The focus of her PhD research was the identification and validation of breast cancer progression-related biomarkers. Following this, Dr. Lanigan was recruited as a postdoctoral researcher to the laboratory of Dr. Adrian Bracken in Trinity College Dublin, to study the epigenetic regulation of cellular senescence. Based on her work there, she received funding from Enterprise Ireland for the development of a novel progostic assay for breast cancer. Dr. Lanigan joined the Irish Cancer Society Collaborative Cancer Research Centre BREAST-PREDICT as the Centre Co-ordinator in October 2013.
Dr. Luciana Herda PhD, MSc, MPharm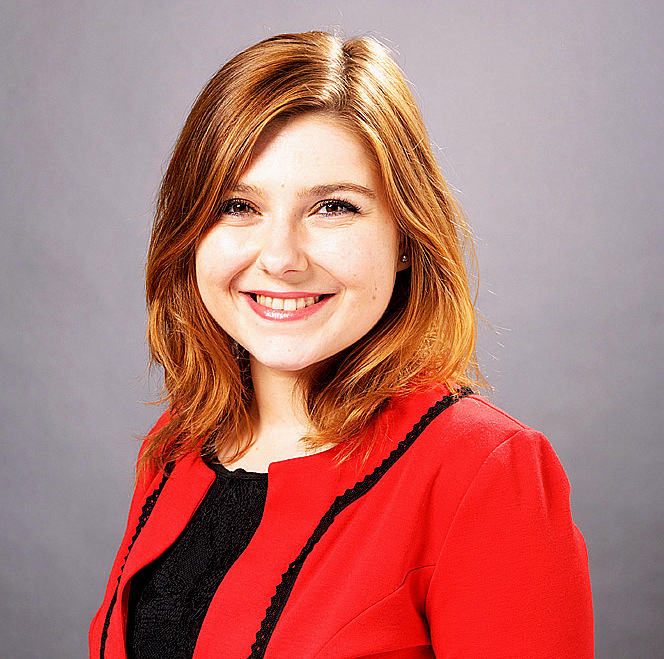 Dr. Luciana Herda is the Project Manager for the Irish Cancer Society Collaborative Cancer Research Centre BREAST-PREDICT. Luciana graduated from "Carol Davila" University of Medicine and Pharmacy (Bucharest, Romania) with a Distinction MPharm in 2012 and subsequently pursued an MSc in Drug Discovery and Development at University College London School of Pharmacy, which she successfully completed in 2013. Following this, Luciana joined the Centre for Bio-Nano Interactions (UCD) in December 2013 as a Marie Curie Early Stage Researcher and full-time PhD student, part of the PathChooser ITN programme. Her work focused on strategies to design functionalised nanoparticles for targeting and controlled negotiation of biological barriers (blood-brain barrier). Luciana joined the BREAST-PREDICT centre and CBT lab in February 2018.
PhD Students
Lisa Dwane BSc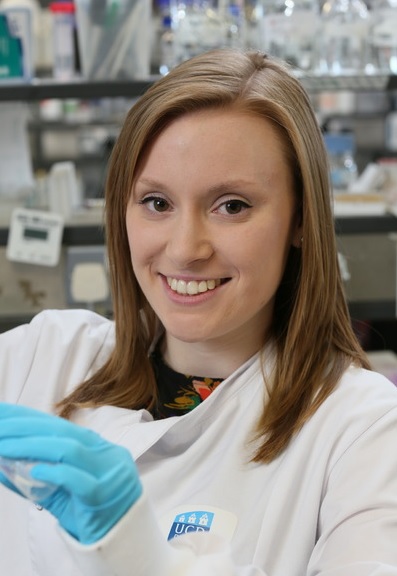 Lisa received the Bachelor of Science degree from UCD in 2013, majoring in Pharmacology. Funded by Breast-Predict, the Irish Cancer Society's Collaborative Cancer research centre, she began her PhD in the CBT lab in October 2013. Her research is mainly focused on the deubiquitinating enzyme, USP11, and its role as a potential novel therapeutic target in ER+ breast cancer.
 Brian Mooney BSc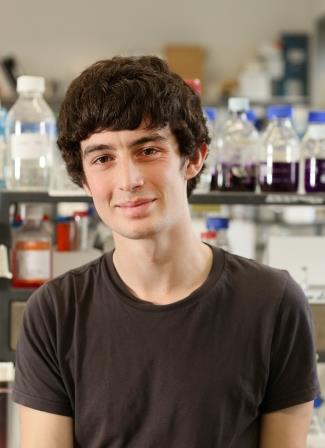 Brian completed his undergraduate studies in Biochemistry in UCD. He was then awarded an Irish Cancer Society Scholarship to carry out the research project titled "The role of the anorectic neuropeptide CART in breast cancer". Brian's main research interests include biomarker discovery and development, functional genomics and dissecting cell signalling networks.
 Kate Connor BA (Mod)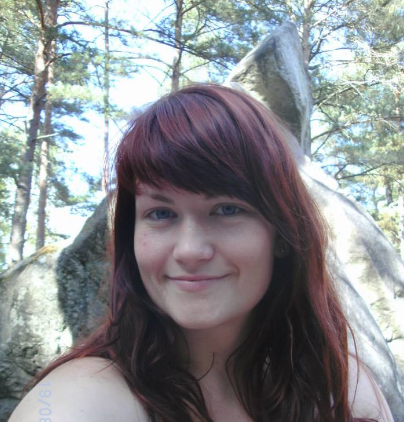 Kate completed her undergraduate degree in Medicinal Chemistry in Trinity College Dublin, and began her PhD in the CBT lab in 2011. Her research focuses on two main areas; 1. The effect of PI3K mutations on the response to treatment in Invasive lobular Carcinoma. 2. Determing the structure of the receptor for the cocaine and amphetamine regulated transctript, a molecule which is associated with poor response to tamoxifen in ER positive, lymph-node negative tumours.
 Louise Walsh BSc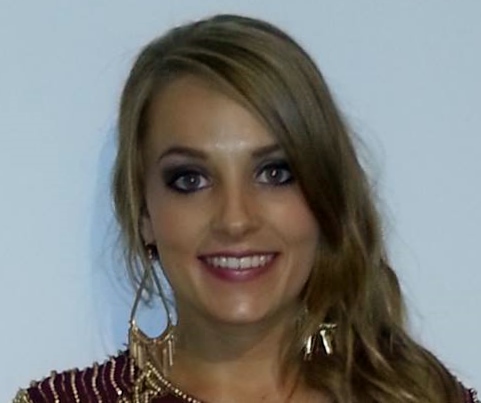 Louise received her undergraduate degree in Biomedical Science from the National University of Ireland, Maynooth in 2013 graduating top in her class with a 1st class honours degree. Louise joined the CBT laboratory in October 2013 and her interests lie in the in vitro and in vivo validation of novel kinase variants for therapy in the Invasive Lobular Carcinoma subtype of breast cancer.
Finbarr Tarrant
Research Assistants
Bronwyn Berkeley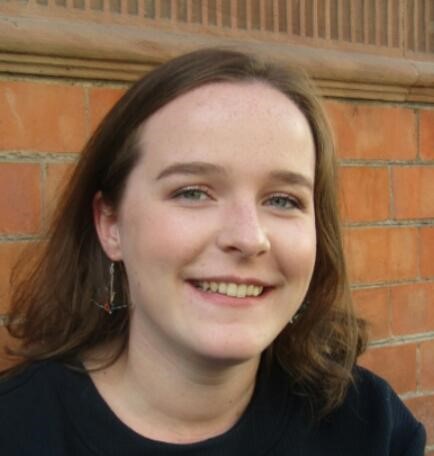 Bronwyn is a research assistant who joined the CBT group in 2018. Her project focuses on integrating non-invasive biomarkers (from serum and urine) with clinical data to better risk-stratify men for Prostate Cancer biopsy. This work spans the groups of Assist. Professor Antoinette Perry and Professor William Watson.  She was awarded a B.A. in Human Genetics from the Smurfit Institute of Genetics, Trinity College Dublin in 2018. Her thesis was under the supervision of Prof. Campbell and involved the characterisation of an animal model of Dry Age-Related Macular Degeneration. She is a Naughton Fellow, completing a project with the National Science Foundation Research Experience for Undergraduates Program at the University of Notre Dame, Indiana in 2017.