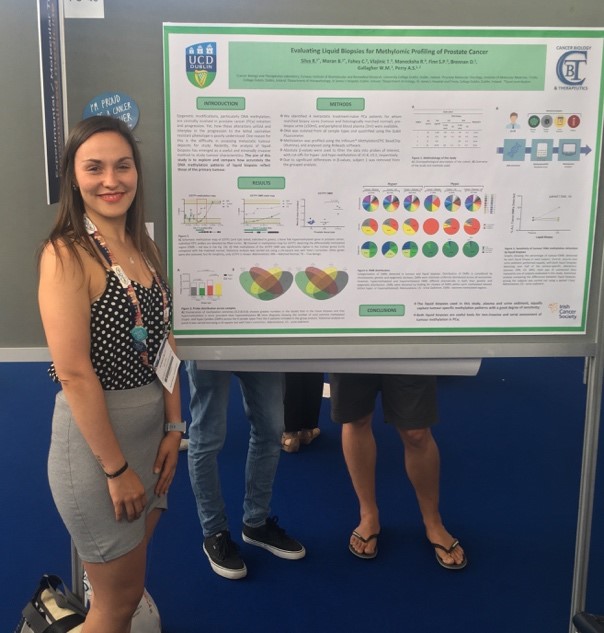 Congratulations to PhD student Romina Silva for being awarded two travel grants in 2018:
EACR bursary (700€), which was used to attend the EACR conference in Amsterdam (July 2018). She presented her work, entitled "Evaluating Liquid Biopsies for Methylomic Profiling of Prostate Cancer", in the poster session.
Boehringer Ingelheim Fonds travel grant (1,300€), which was used to attend the EMBL course of Liquid Biopsies in Heidelberg. This was an essential training course for Romina, as liquid biopsies is a key aspect of her PhD project.